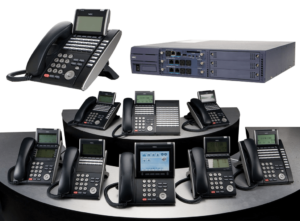 Voice over IP (VOIP) as a disruptive Telephony technology is becoming a defacto standard for any company, home, business that needs to drive business growth through effective communications. Technology is changing the way we work, live and play, and as such we need new communication tools, software to keep up to date with modern technology. VOIP is a means of Internal & External telephone communication using voice, Video, text messaging through a unified communications infrastructure. Flexible, scalable, cost effective and future-proof IP telephony is the way forward for business communications.
In Every business, there is a need for effective internal communication between staffs and external communication to branch offices and clients. VoIP uses the IP Technology to carry voice, video, messaging and data traffic rather than the traditional public telephone network making it a cost-effective way to place phone calls.  Corporate companies can utilize VoIP phone Solution to communicate internally and between branch offices no matter the geographical location for free, hereby saving money. Unlike the traditional PBX system with high  equipment and maintenance charge, VoIP utilizes your already existing network infrastructure.
There are multiple benefits of using VoIP which include its multiple features, easy setup, low cost hardware and software, no geographical boundary, integration of voice, video & text messaging, and cost savings. Are you an IT manager, and you are interested in using VoIP to increase your company's communication and Return  on Investment? Why not give us a call? In VoISIP, we have VoIP & Video Collaboration experts up to CCIE level.
Whether you are a small company or a large company with thousands of staffs, you need a partner that not only understands converged networks, but one that understands how telephony can fit into your business processes and  make them more efficient to ensure the implementation is as smooth as possible. We offer both proprietary and  open source solutions to suit your varying needs.
Deploying VoIP in a small and medium business does not simply replace your existing phone system, but also adds  much more features, prestige, quality and fluidity in the organization. Besides, the main reason for deploying VoIP  into a small business is the shrinking down of communication costs. Finally, a VoIP system and a traditional  phone system do not compare; the former is much better. Below explains how VOIP can be used in different industries.
BENEFITS OF VOIP
The legacy phone system assigns a phone number with a dedicated line, so you generally cannot move your home phone to another place if you want to use the same phone number.
It is a common hassle to call the phone company and ask for a phone number update when moving to a new house. However, VoIP provides number mobility: The phone device can use the same number virtually everywhere as long as it has proper IP connectivity. Many businesspeople today bring their IP phones or soft phones when traveling, and use the same numbers everywhere.
Rich Media Service
The legacy phone system mainly provides voice and fax service even though limited video service is possible. However, the demand of users is much higher than that, as shown in today's rich media communications through the Internet.
People check out friends' presence (such as online, offline, busy), send instant messages, make voice or video calls, and transfer images, and so on. VoIP technology makes rich media service possible, integrating with other protocols and applications.Rich media service not only provides multiple options of media to users, but also creates new markets in the communications industry, such as VoIP service in mobile phones.
User Control Interface
Most VoIP service providers provide a user control interface, typically a web GUI, to their customers so that they can change features, options, and services dynamically. For example, the users log in to the web GUI and change call forwarding number, speed dial, presence information (online, offline), black/white list, music-on-hold option, anonymous call block, and so on.
Rich Features
VoIP provides rich features like click-to-call on a web page, Find-Me-Follow-Me (FMFM), selective call forwarding, personalized ring tones (or ringback tone), simultaneous rings on multiple phones, selective area or country code, and so on.