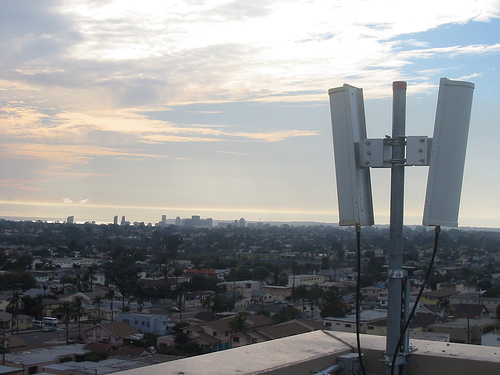 Experience the magic of technology
Internet Service Provision
90%
VOISIP telecommunications limited is a registered information Technology (IT) company which offers expertise in business development solutions, IT consultancy, IT training and network support to small, large and medium corporations, business and individuals. We develop high level IT solutions making collaboration services optimized for business productivity which transcends to increased return over investment (ROI) for our clients.
VOISIP telecoms was incorporated by Experienced and capable IT professionals who are mainly motivated towards using IT as a means of solving real world problems that clients face to increase productivity and to help clients (companies, organizations, individuals) meet their stated goals. To achieve this, emphasis is being made on researching new technologies which can help employees collaborate to develop new solutions to problems. The Training Section of the business is geared towards training individuals and companies on how to use these solutions to enhance workplace productivity. Individuals and corporate organizations are trained on various IT professional certifications to develop skills which will be of relevance to them.
These trainings range from Microsoft Office applications, Cisco, Microsoft Server and Virtualization, Voice over IP (VoIP), Software Development technology among others. Our state-of-the art labs and training facilities are practically oriented towards gaining real life experiences. Our IT consultancy & Network support section focuses on helping businesses enhance productivity and communication, booster customer satisfaction, and help identify new markets and opportunities using IT as the core. With this, businesses can stay ahead of competition and increase return over investment (R.O.I). In this world where access to Information Systems are essential for business productivity, our in-depth knowledge of technology and superior customer services extends across all types of companies, our clients span a broad range of industry sectors with varying needs for managed I.T Business services, for whom we develop tailored response solutions. Our services include I.T Support, Computer maintenance, Voice & data cabling, CCTV installation, Intercom & PABX installation, LAN WAN design & Installation, Microsoft server domain & implementation, Wireless internetworking, I.T Security, Emailing services, Voice over IP Telephony design & implementation, Internet service provision, Cloud Computing and Virtualization etc.
The Sales & procurement section of the business handles the sales of various IT equipments ranging from networking equipments to personal computing devices. These devices can be from as small as computer system to advanced networking devices like servers, routers, switches, Firewall, Access Points. We also procure; install various application and operating system software.
Our Mission, Our Vision
We keep these clear in our head – and they drive us on.
Vision
To be a one stop haven for all Information technological needs and services through business consulting, network support, training and research.
Mission
To provide efficiency to businesses, corporate organizations and individuals using information technology as the core to problem solving.