Cisco Academy Hot Courses
Technology is changing lives as we know it—bringing new opportunities to communities throughout the world, and increasing the global demand for information technology (IT) skills. Innovations such as social networking, cloud computing, and mobile devices are changing the way we live, work, play, and learn. These Innovations are all powered by different technologies and you can be part of the ride
Achieve your career dreams today!
learn with experts from a variety of technologies and ride alongside the future's Tech's road-map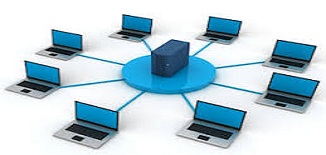 The Cisco Networking Academy program delivers a comprehensive learning experience to help students develop IT skills for career opportunities, continuing education, and globally recognized career certifications.
Cybersecurity professionals who can protect and defend an organization's network, (Secure information and networked systems; respond to security events; plus, protect systems from cybersecurity risks, threats and vulnerabilities) are in high-demand right now. Put your detective-like qualities to work by gaining knowledge toward a career in fighting cybercrime.
Cisco Networking Academy courses are designed to prepare you for Cisco Certification and other hands-on industry recognized certification exams. Cisco Certifications are recognized by employers globally, and the skills span across multiple industries: medical, legal, food and beverage and more.
Programmers are the people who are capable of building a world that is becoming increasingly more reliant on technology. That's why the demand for developers is only going to increase more and more over the next decade. The data backs this up. It's categorized as "much faster" than the average rate among other professions. It's not just Facebook, Google, and Uber that need developers. Almost every single industry is becoming dependent on people who know how to write code: The world's growing reliance on technology to get things done is making developers more important than ever.