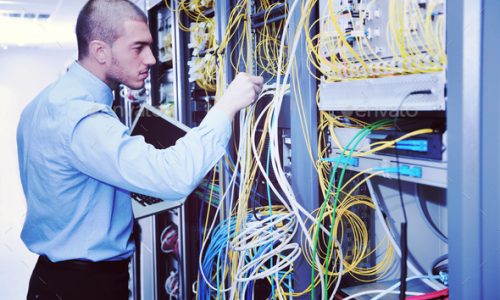 Show the world you know your stuff with a high value certification
Customize your certification to your technical focus
Position your for advancement in the fast-paced world of enterprise technologies
Add networking automation skills to your areas of expertise
Earn a Specialist certification for passing any CCNP exam – core or concentration
Qualify for the CCIE Enterprise Lab exam by passing the CCNP core exam
Link that CCNP certification badge to all your social media profiles.
Course Overview
Software and networking become more and more interconnected every day.
Technology advances are enabling new applications and businesses that connect
everything—people, devices, machines, and applications. And with intent-based
networking, organizations can take advantage of automation to scale and secure
their networking infrastructure. To capitalize on these opportunities, today's
networking professionals need a broader range of skills and deeper focus in
strategic technology areas. The CCNP Enterprise certification program gives you
exactly that breadth and depth.
We designed the CCNP Enterprise certification to help you prove your skills in the
ever-changing landscape of enterprise network technologies. The certification
covers core technologies and an enterprise focus area of your choice. You choose
where you want to focus. You choose where to take your career.
Among the industry's most widely recognized and respected certifications,
CCNP sets you apart. It tells the world you know what you are doing. In addition,
completing any CCNP certification exam earns you a Cisco® Specialist
certification, so you get recognized for your accomplishments along the way.

Mr kelvin Ojanomare
Msc Telecomms, Bsc. Elect/Elect Engr, CCNP Voice, CCNA, MCSA, Linux+, CEH
The all new CCNP Training offered by Voisip has three (3) modules, viz:
» Implementing and Operating Cisco Enterprise Network Core Technologies (350-401 ENCOR)
» Implementing Cisco Enterprise Advanced Routing and Services v1.0 (300-410 ENARSI)