IMPLEMENTING AND ADMINISTERING CISCO SOLUTIONS
EXAM CODE: (200-301)

Mr kelvin Ojanomare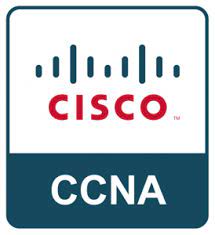 Lectures @ Voisip Office, with fully airconditioned Labs, Wifi
Virtual training using Cisco Webex/Zoom/Google Classroom & technical assistance via TeamViewer
CCNA Enterprise Info
Are you interested in an exciting career in ICT? if so, Cisco CCNA Enterprise training is the most sought after career path in networking. With current strides cloud computing, security, machine learning etc, there is an ever growing need for individuals with strong networking experience.
In this curriculum, Cisco Networking Academy™ participants develop workforce readiness skills and build a foundation for success in networking-related careers . With the support of video and rich interactive media, participants learn, apply, and practice CCNA knowledge and skills through a series of in-depth hands-on experiences and simulated activities that reinforce their learning. Upon completion of all three course offerings, learners will be prepared to take the Cisco CCNA Unified certification exam. CCNAv7 teaches comprehensive networking concepts and skills, from network applications to the protocols and services provided to those applications. Learners will progress from basic networking to more complex enterprise and theoretical networking models later in the curriculum.
Why Enroll?
1. Practical Hands-On Lab using real live routers & switches for every chapter.
2.  Online students get training delivered by Cisco WebexOnline help via teamviewer or anydesk
3. Chapter Exams, Pretest Exams & 1 Final exam for each Three modules.
4. Improved Instructor Resources & Key performance feedback.
5. The CCNA Academy Certification does not expire.
6.  Students who score up to 75% in each course module get a 61.5% voucher to take the actual CCNA Enterprise Certification.
7. Free Wifi & LAN Internet and parking Space.
8. Students will get 3 (Three) CCNA International recognized certificates after course completion.

MODULE 1: INTRODUCTION TO NETWORKS
The first course in the CCNA curriculum introduces the architectures, models, protocols, and networking elements that connect users, devices, applications and data through the internet and across modern computer networks – including IP addressing and Ethernet
fundamentals. By the end of the course, students can build simple local area networks (LANs) that integrate IP addressing schemes, foundational network security, and perform basic configurations for routers and switches. 

MODULE 2: SWITCHING, ROUTING & WIRELESS ESSENTIALS
The second course in the CCNA curriculum focuses on switching technologies and router operations that support small-to-medium business networks and includes wireless local area networks (WLANs) and security concepts. Students learn key switching and routing concepts. They can perform basic network configuration and troubleshooting, identify and mitigate LAN security threats, and configure and secure a basic WLAN.
MODULE 3: ENTERPRISE NETWORKING, SECURITY AND AUTOMATION OUTLINE
The third course in the CCNAv7 curriculum describes the architectures and considerations related to designing, securing, operating, and troubleshooting enterprise networks. This course covers wide area network (WAN) technologies and quality of service (QoS) mechanisms used for secure remote access. ENSA also introduces software-defined networking, virtualization, and automation concepts that support the digitalization of networks. Students gain skills to configure and troubleshoot enterprise networks, and learn to identify and protect against cyber security threats. They are introduced to network management tools and learn key concepts of software-defined networking, including controller-based architectures and how application programming interfaces (APIs) enable network automation.